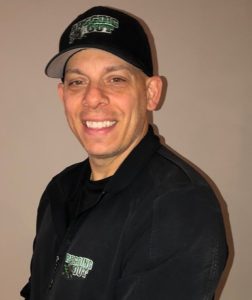 Luigi Migliore – Founder:  Luigi is an established veteran in the industry since 2000, his key focus when he started Bugging Out was to create a Termite and Pest Control company that wasn't the usual typical service found everywhere.  Luigi was driven to provide a service that reached the highest level of safety and productivity to eliminate all your pest concerns in the best way for you and your family.  If you have ever met Luigi you would know he cares about everything he does and due to his love for the pest control industry continues to grow and share his passion with his employees through training on the latest natural methods of treatment. A standard that he provides to his customers and which is one of the biggest reasons why Bugging Out Termite & Pest Control is the #1 Recommended Company in Bergen County.  Luigi is a father of two sons, as well as married to his best friend and business partner since 2003, Toniann.  Luigi's hobbies are playing softball and collecting sports cards.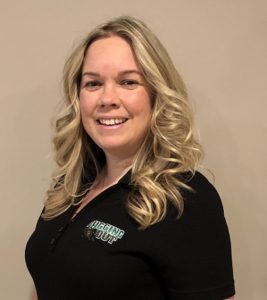 Toniann Migliore – Co-Founder:  Toni has been married to who she regards as her amazing husband since 2003, Luigi, and feels they make a great team in business and in life. Toni has 2 boys, Nico and Matteo.  Customer service is extremely important to Toni and that is why she is in the office full-time to make sure her customers are happy and confident in the services that Bugging Out provides.  Certified in Pest Management, Toni continually educates herself in the pest control industry and is currently studying for her license.  Being a mom and wife is Toni's biggest and most blessed accomplishments in life. Toni is eternally grateful for the customers she was able to establish since co-founding and operating Bugging Out and continually drive a high level of quality service through passion and love of the industry.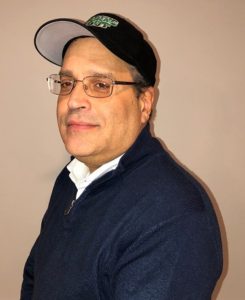 Jorge – Marketing:  Jorge comes to us with over 25 years of marketing experience in branding and consumer research.  A key reason Jorge wanted to join Bugging Out was due to the excellent reputation we have in customer satisfaction and services which is the type of environment he enjoys working in.  After being personally trained by Luigi and certified in Pest Management, Jorge also works during the spring and summer months as a technician for our Home & Yard Protection Plan services.  Some of Jorge's personal interests include cooking, reading historical fiction novels and attending Yankee/Giants games with his wife of 29 years, Lisa and 3 grown children.  Jorge is a life long Bergen County resident.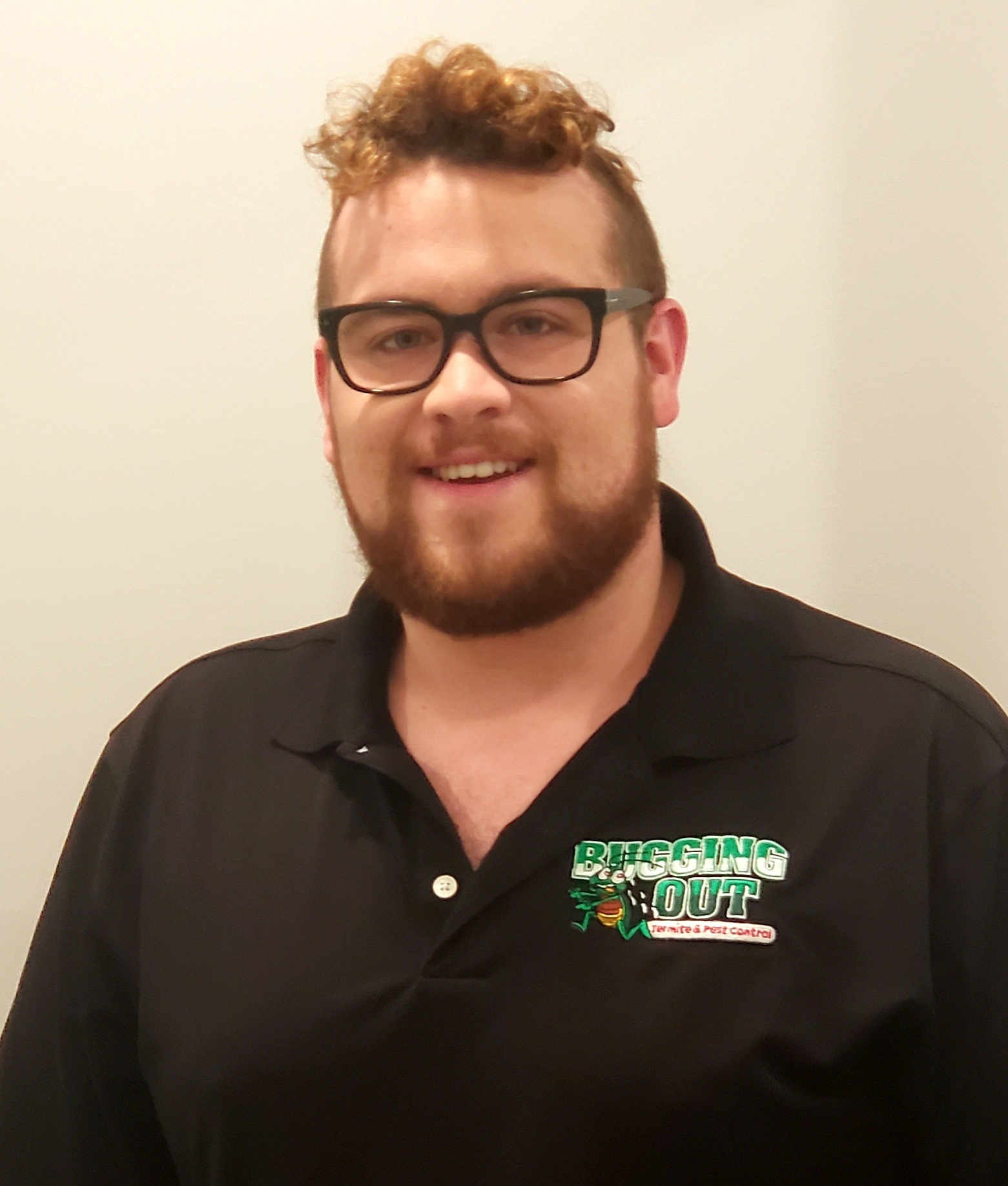 TJ – Office Manager: TJ grew up in Bergen County, NJ and helped run a family business for 5 years- which is where is career in customer care began. Since then, TJ has had experience in Media Production, Corporate Offices, and is an almost 10-year vet in the Pest Control industry. TJ is a dedicated advocate/ volunteer for the PKD Foundation, dedicated to finding a cure for Polycystic Kidney Disease- a disease his grandmother has lived with for over 25 years. He is also the Campaign director for his own fundraising campaign, "A Kidney For Mommom," dedicated to finding a kidney donor for his beloved grandma. He hosts a podcast called "Making It," where he discusses mental wellness. He is also the creator of our "Bugging Out" quarterly newsletter. TJ believes hard work, consistency, loyalty, genuineness, honesty, collaboration and customer satisfaction leads to success.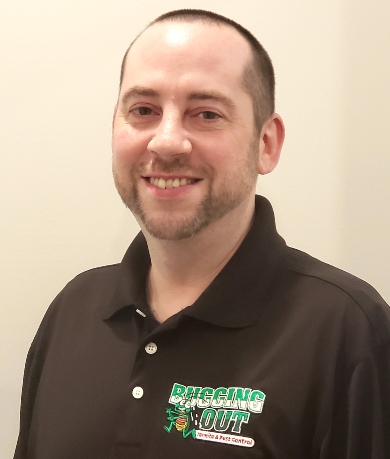 Chris – Customer Service Rep: Chris grew up in Bergen County. He worked for 13 yrs in the wine and spirits industry with a strong focus on customer service. Married to his beautiful wife since 2006 and they have 2 wonderful boys together. He enjoys movies and music and spending time with family.
Anthony – Technician Supervisor: Anthony comes to us with many years of pest control experience. Anthony is Licensed in Pest Control and continues to educate himself to keep up with the fast changing industry. Customer satisfaction is his top priority. He specializes in Animal Control Exclusion and Rodent Control Exclusion. He was born and raised in Bergen County. Anthony is married to his beautiful wife Melissa and is a father to two children, Kailey and Anthony III. In his free time, he enjoys coaching baseball and wrestling in his hometown.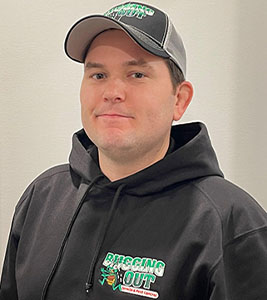 Ed – Technician: Ed was raised and grew up in Bergen County. Ed comes to us with years of experience, working at a pesticide company. He aims to provide quality customer service the would expect from someone working at his home.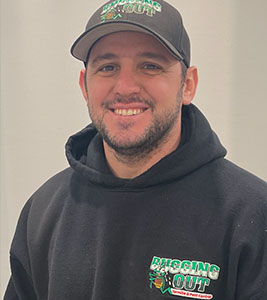 Randy – Technician: Randy was born and raised in Dumont, NJ. His number one priority is customer service. He wants every one of our customers to feel like family. He is also a father of two wonderful sons.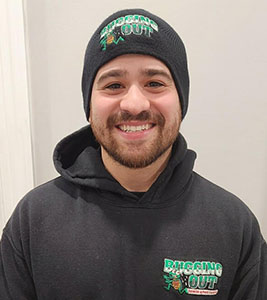 Michael – Technician: Michael was born and raised in Bergen County. He comes from a background in the hospital setting as well as some experience in pest control. Customer service is a top priority of his. Michael is married and has a beautiful 14 month old baby girl. Michael is a family man- so he will treat your home as if he's treating his own. In his spare time, his hobbies include singing, playing the guitar, boxing and working out. He serves as the worship leader of his church and participates in the occasional Spartan Races.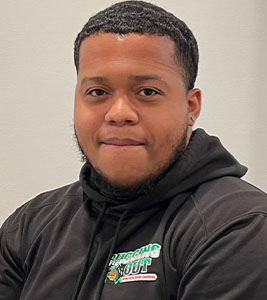 Kazi – Technician: Kazi was born in Maryland- and raised in Bergen County, NJ. He has great experience in retail and Customer Service. His favorite hobbies include collecting sneakers, playing and watching sports, as well as spending time with his family. He has great interest in Horticulture and hopes to one day make a living doing all things he is passionate about.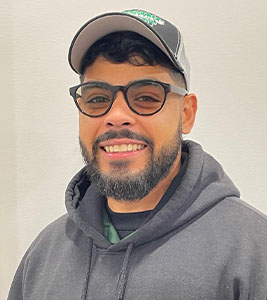 Chris -Technician: Chris was born and raised in Saddle Brook, NJ. He has a beautiful family that consists of his wife, Kieley and his 4 children- Joseph, Cameron, Charlie and Jameson. His hobbies include family Disney vacations, hunting, fishing and watching the Dallas Cowboys play! He believes hard work and a good attitude will go a long way.